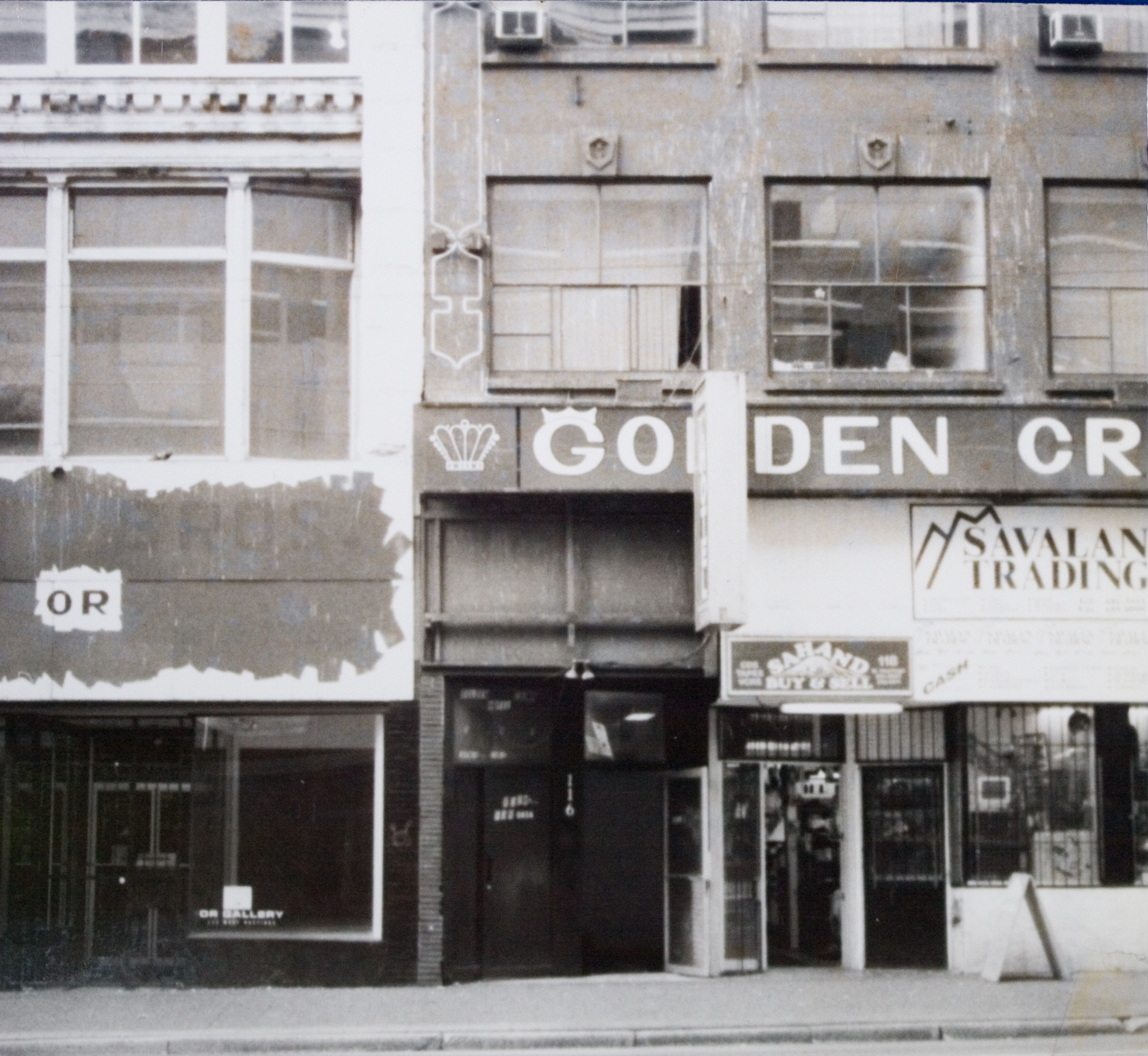 Homebase detail

Photographed in 1993, Home Base is a continuous panorama, Bowies first of many, of the entire south side of 100 Hastings, the location
of Fiona Bowie's old studio and the galleries and studios that inhabited this block during the nineties, including Artspeak,
Or, Access, Dynamo, Iris and Sansair.
The images were shot - black and white film- on a 35mm cameraand hand-stitched in photoshop. (later panoramas were shot
on higher formats)<
In the installation, several slide images (in colour) of individuals at work are superimposed into
windows.






Homebase detail




Homebase detail







all rights reserved/copyright fiona bowie 2017